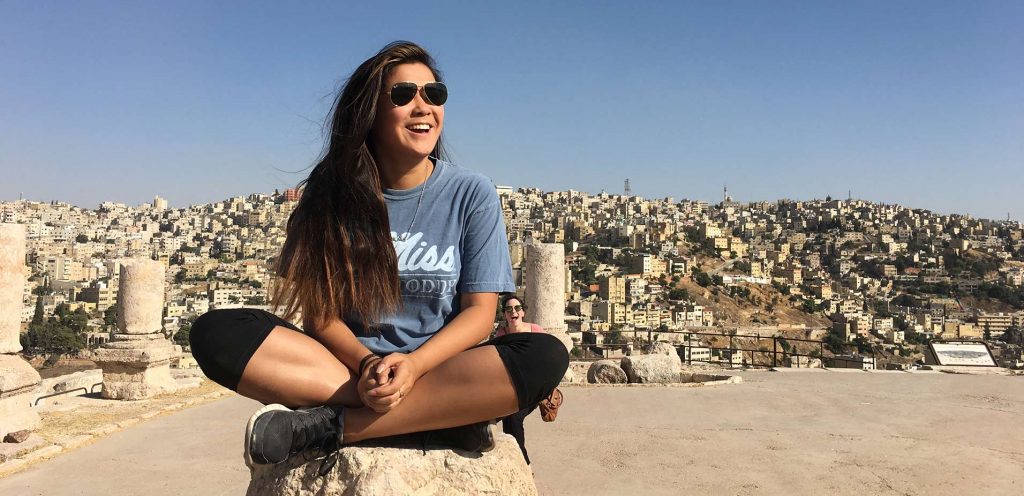 Catherine Stebbins (class of 2019) explores Neolithic ruins at the Amman Citadel in downtown Amman, Jordan.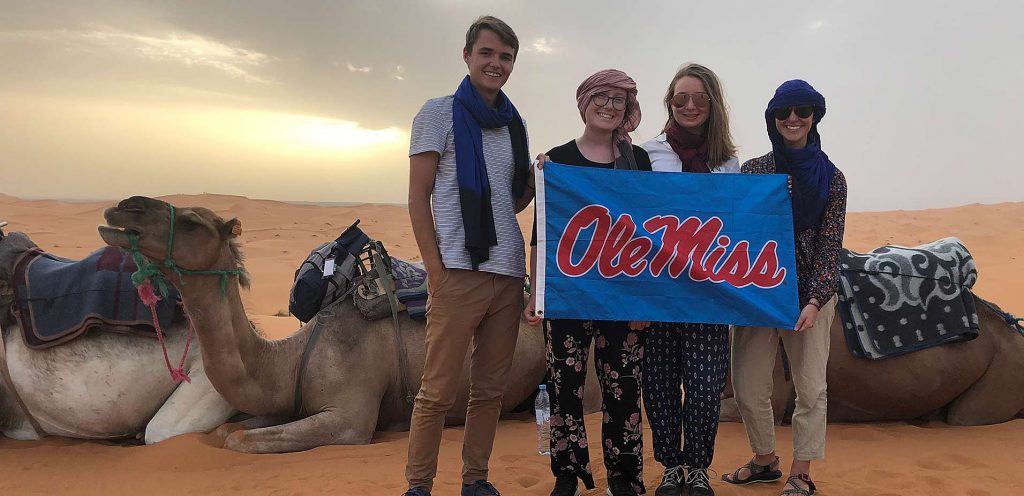 Flagship students represent Ole Miss on an excursion with the summer abroad program AALIM in Meknes, Morocco.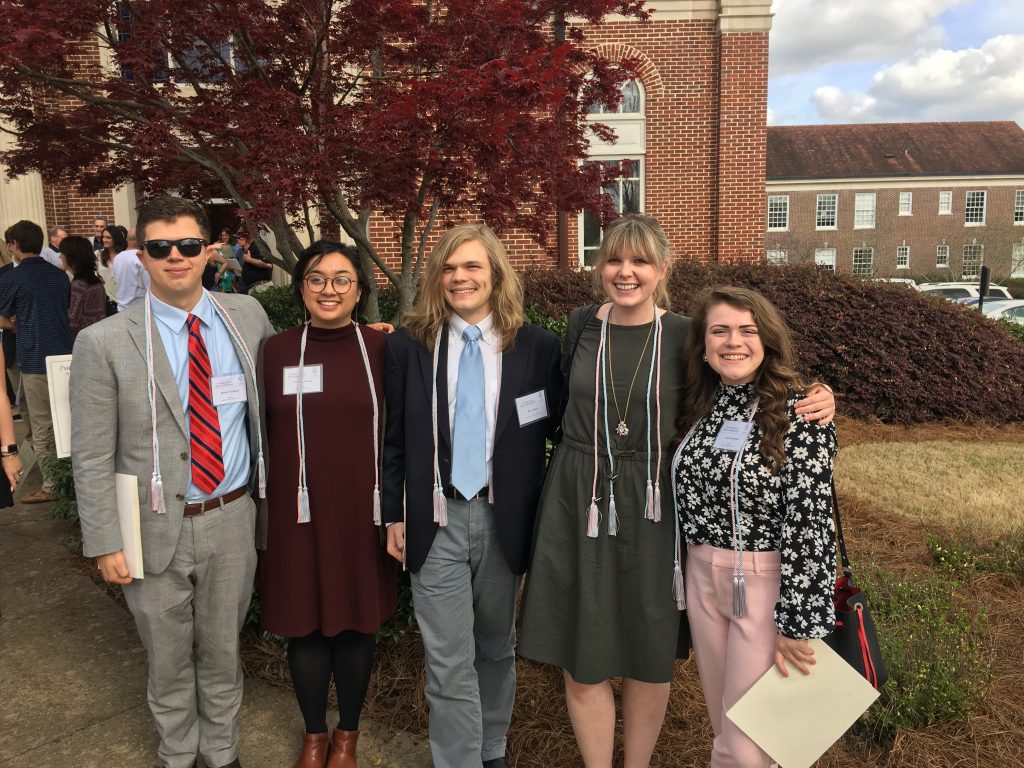 Arabic Flagship is proud that many of its students are inducted into the presitigous Phi Beta Kappa Honor Society each spring.
Students enjoy the desert sunset at Wadi Rum in the south of Jordan during one of many cultural excursions sponsored by MALIC in Amman, Jordan.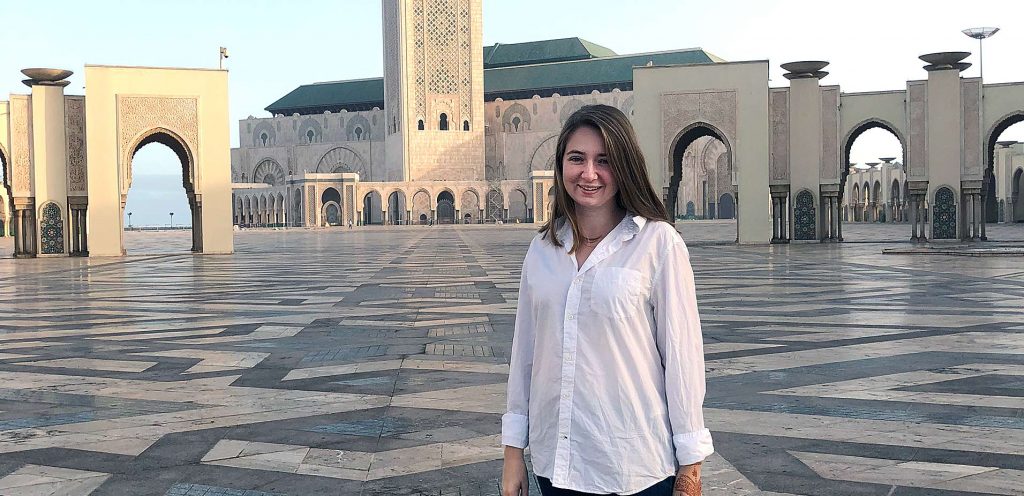 Jeannie Williams (class of 2021) visits Casablanca's Hassan II Mosque, the largest functioning mosque in Africa.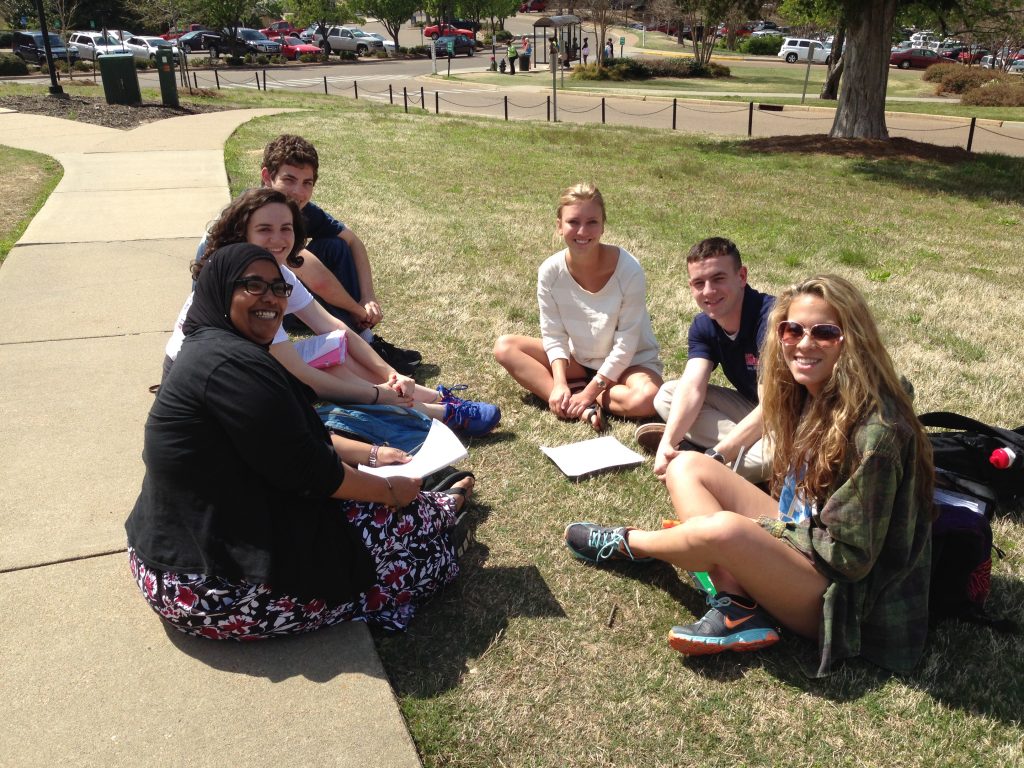 Ustaza Asmaa keeps her class engaged by offering a change of scenery.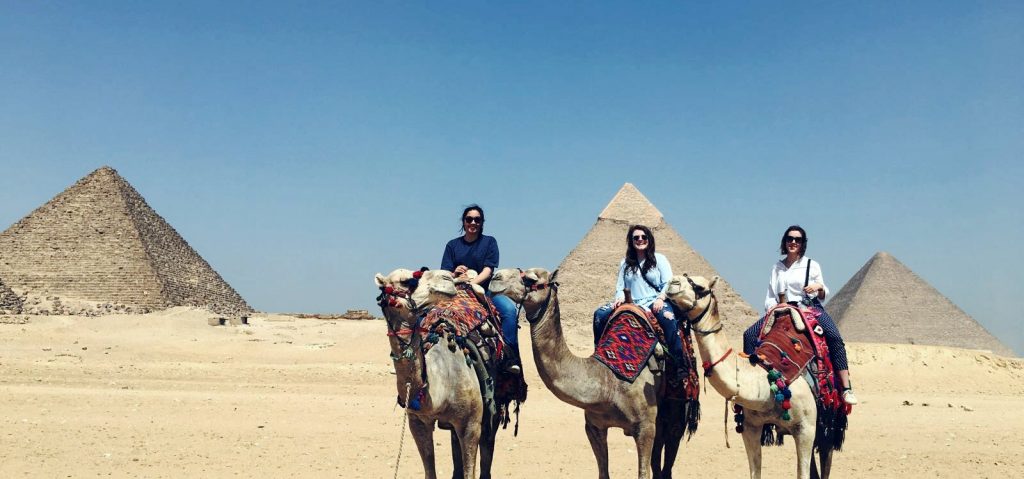 Students enjoy a weekend getaway to Cario, Egypt, during their summer abroad at MALIC in Amman, Jordan.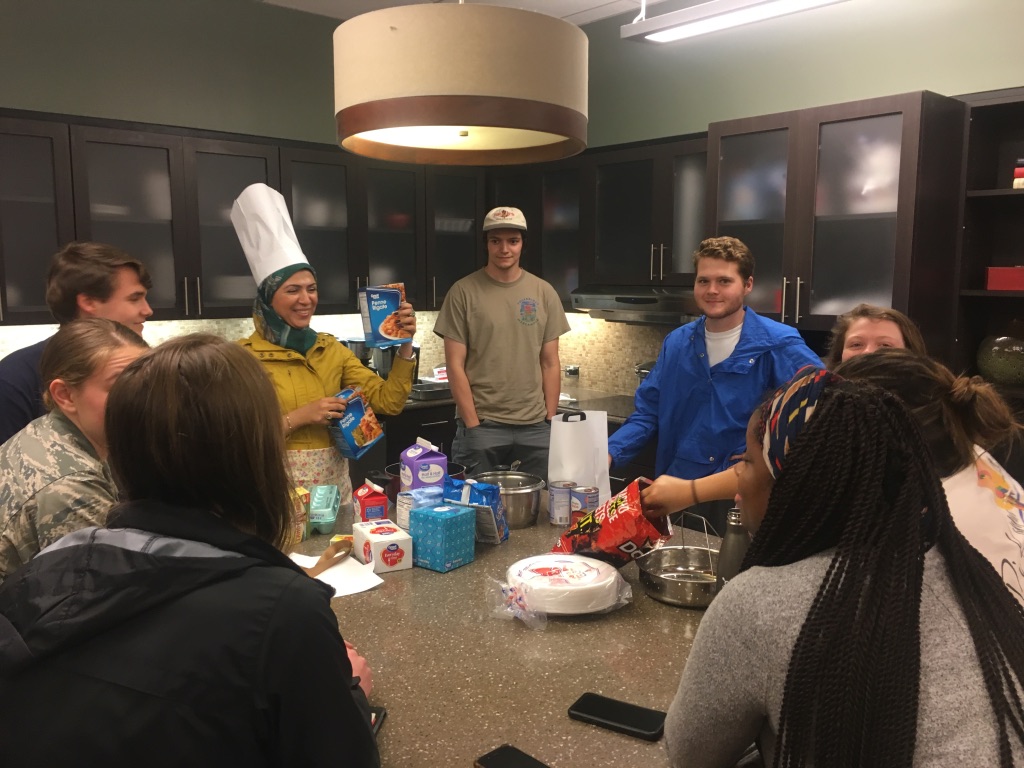 Ustaza Yasmine and students prepare Koshari, a popular Egyptian dish, in the Honors College kitchen.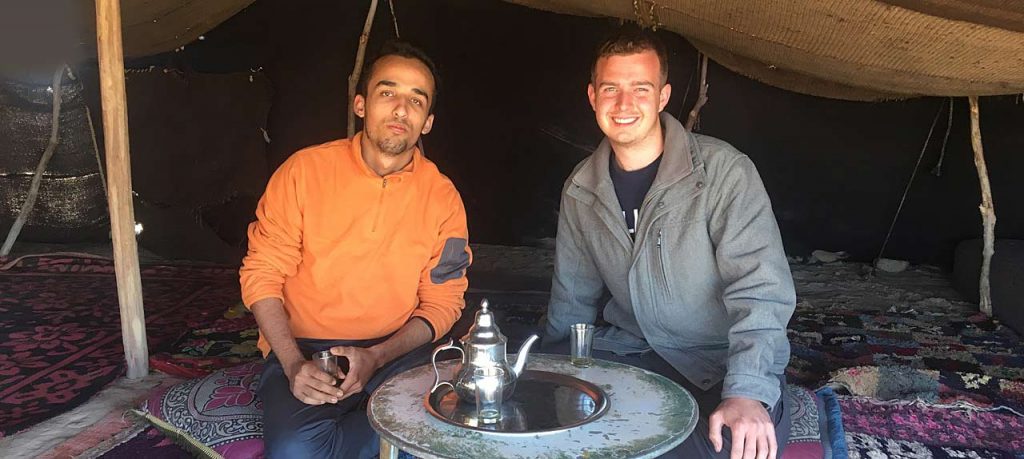 2019 graduate John Chappell (right) enjoys traditional Bedouin tea.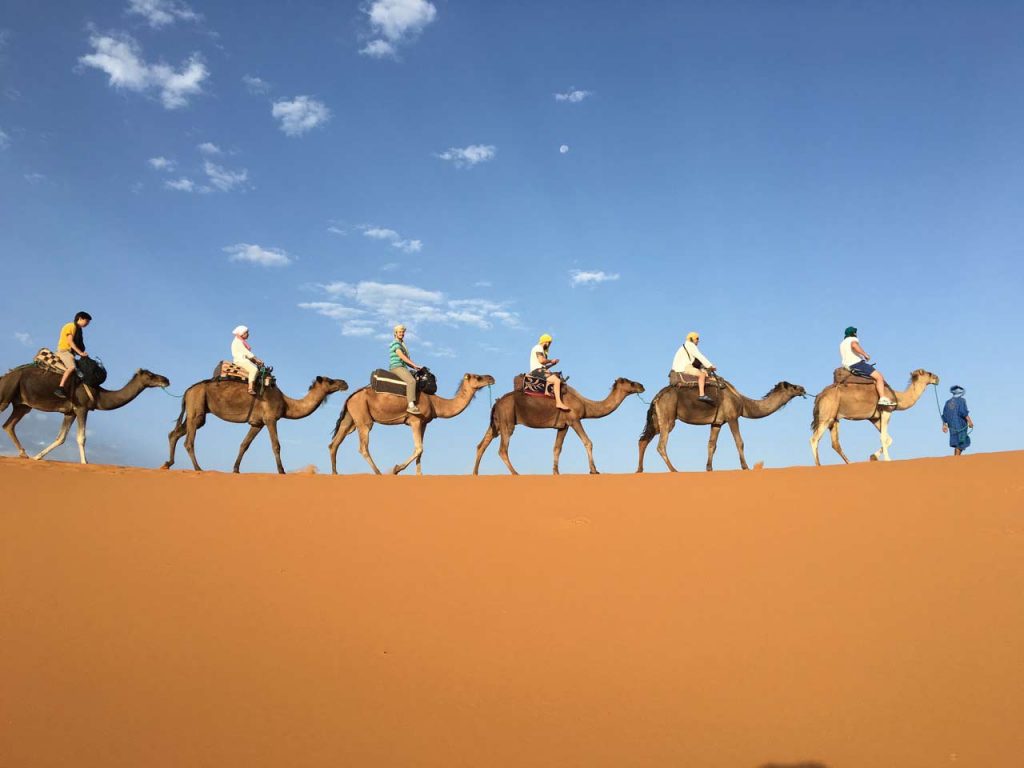 Students ride in a caravan in the Erg Chebbi Dunes of Tafilalet, Morocco.
Arabic Flagship is one of a select group of federally-funded intensive language programs that equips students with professional proficiency & cultural competency for careers as diverse as international business, engineering, law, government work, corporate security, military, intel, etc.
Flagship Roadmap
Specially selected for their academic ability and devotion to language, Arabic Flagship students begin their journey with an intensive pre-freshman summer program during which they learn an entire year of Arabic.
Students progress their Arabic studies with intensive coursework each semester in addition to summers abroad and the Capstone Year abroad, for which they receive extensive funding.
Flagship students are expected to double major in a field of their choice to supplement their Arabic education. Most Flagship students participate in the Honors College and other Special Programs.